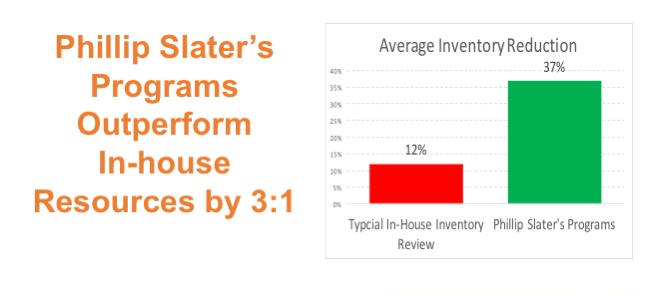 Phillip Slater Achieves Superior Results
At some point in time most companies realize that achieving their goals requires an injection of new thinking and insight. This is when they need Phillip Slater's mixture of independence, specialist know-how, and motivation.
Phillip Slater provides specialist spare parts inventory management and optimization consulting services. Not being tied to the rigid structures of a big consulting firm provides the flexibility to mix and match services to achieve your inventory management goals. No matter if they are financial, or operational, or both.
A key point of difference is Phillip's focus on implementing improvements, not just identifying them. Phillip is not a software vendor who 'consults' on implementation. He is a spare parts inventory management specialist with a wide range of inventory management and optimization experience and a strong track record of achievement.
By focusing on practical solutions rather than theory, Phillip is able to provide genuine insight into inventory management issues. Follow these links to read testimonials and case studies.

CONTACT PHILLIP