Your Connection to Trusted Spare Parts Solutions Providers Worldwide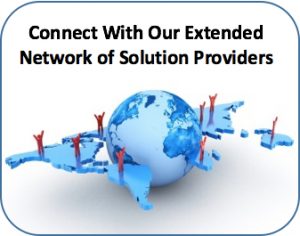 The Spare Parts Solutions Network is all about connections. This is a service that connects you (a potential buyer) with vendors of products and services that I know and trust. Because of my extensive network this service saves you time and reduces your risk. Plus, there is no charge to you for the introduction.


My spare parts solutions network is global, so it is likely that I know who to call, no matter where you are!


Before engaging a vendor of any spare parts related tools or services ask them if they are a member of my Spare Parts Solutions Network. If they are not then let me introduce you to someone that is!

If you have a need for any of the following then please contact me for an introduction:

CONTACT PHILLIP

Spare Parts Management Consulting: Sometimes you need more than online training, you need access to hands-on experience, practical advice, and a road map for success.
Date Cleaning and Governance: A 'clean', organized, and consistent catalogue is a 'must have' for ongoing spare parts management success. Data governance ensures that your catalog stays 'clean'.
Maintenance and Reliability Training: Maintenance, reliability and spare parts are inextricably linked. Good maintenance practices lead to improved planning and that, in turns, helps improve spare parts management.
Anti-Corrosion and Protection: Protect your parts and assemblies from environmental damage with correct packaging and storage solutions.
Predictive Analytics: Massive advancements in data analytics and the 'internet of things' mean that predicting spare parts needs based on equipment condition is now more reliable than ever.
Lubrication Management: Contaminated lubricants is a major cause of premature parts failure. A visual management system is a simple and easy way to control this.
Forecasting Software: Most forecasting software is inappropriate and pointless, however, some are very smart and use multiple algorithms for better and more reliable results.
MRO Procurement and Parts Supply: Take advantage of volume discounts and streamlined procurement by outsourcing your purchasing of storeroom materials and supplies.
Electronics Repairs: What do you do when the OEM no longer supports the electronics in your equipment? You need a reliable and experienced electronics repair provider.
Industrial Vending Machines: Vending machines have been shown to significantly reduce unauthorized issuance of parts and save companies big bucks.
Storeroom Materials/Supplies: Simplifying parts procurement through the right agreement with a single vendor can make a huge difference to your spare parts inventory.
Inventory Management Software: Not everybody needs (or wants) SAP. There is a wide range of other inventory management software solutions that you can use to manage your spare parts inventory.
Excess/Obsolete Parts Disposal: End of life disposal is a major headache. However, there are companies that specialize in helping you dispose of excess and obsolete spare parts.
Logistics Services: Expediting parts is expensive and can be unreliable. You need a vendor that will put your needs first.
Storeroom Management Outsourcing: Fundamental change, best practices, and massive efficiency gains can be achieved through storeroom management outsourcing.
Vertical Storage: Significant efficiencies can be achieved through effective vertical storage solutions – and it's not in the footprint of your storeroom!