This page is part 2 of an article that explains the three reasons that you should engage a spare parts inventory management consultant and goes on to propose three questions you should ask before engaging that consultant.
---
Continuing the List of 3 Reasons Why You Would Engage a Consultant
---

2. Time
When your team does have the skills, or even the capacity to learn the skills, the next issue you face is time. There are two dimensions to this.
Time is money
First, do they have the time to do the work required? After all, they do have day jobs that need to be done.
Second, how quickly do you need an answer or result? There is an old saying that 'time is money' and this is especially the case with spare parts inventory management. Every extra day it takes to achieve your goals costs your company money.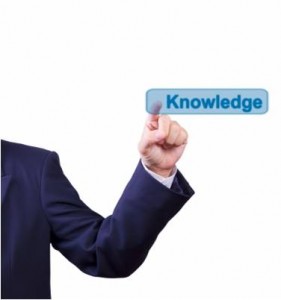 In my experience it generally works like this: if you rely on your team do the work required, and they have the skills, then they may eventually get to where you want to be.
If you train your team to improve their skills, they may get there in a medium timeframe.
But if you engage the right spare parts inventory management consultant you can get there quickly – and time is money.


3. Experience
Good consulting involves so much more than just understanding the theory (even many consultants don't really understand this!).
Good consulting is about also bringing a wide range of experiences and exposure so that you can eliminate trial and error and identify situations where the right solution is already known. This is sometimes called insight.
It is also about understanding the human side of executing a program.
This experience brings perspectives that just aren't available to people who have worked in the one company or the one area for their whole career. It is another common mistake to assume that '20 years' experience translates to 20 years of insight.
This is why a good consultant won't spend their time just quoting statistics (that is what sales people do) a good consultant should be able to walk into your business and say, without a time and motion study, that you should change the way you do X, it will work much better.

Here is a link to Phillip Slater's LinkedIn profile.

---
Here is Our Data
---
How do we know this to be true?
Here are two sets of data:
First, over the years we have collected data and feedback on spare parts inventory optimization projects as reported to me by various companies.
This data shows that our approach to spare parts inventory optimization achieves three times better results compared to companies that don't use our services.
If you hold $20M of inventory, based on these numbers, this means that engaging us for your spare parts inventory optimization project will deliver nearly $5M more value than you might otherwise achieve. That's a lot of money, and the greater your inventory the greater the benefit.
Second, a recent client had set an aggressive target for inventory reduction and set a target timeframe of 2 years. After they engaged us we delivered on that target in just 6 months.
That time saving is a massive benefit, not just in an inventory sense but also in the time, energy and distraction of their team. And this was no slash and burn, all savings were agreed and implemented by the relevant teams at each site.

---
Risk Management: 3 Questions to Ask Before Engaging a Spare Parts Inventory Management Consultant
---
At the end of the day, deciding whether or not to engage a spare parts inventory management consultant is all about risk management and assessing this requires that you answer three questions:
1. Does your team have the skills to do what is required?
2. What is the cost of delays in achieving your target result and timeframe?
3. What is the cost if your team lacks the experience to achieve the maximum result?
Understanding why you are engaging a spare parts inventory management consultant helps you determine how to best utilize the consultant's skills and get the best value from your consultant. At the end of the day, it all comes down to how much extra benefit the consultant can deliver.

This article has focussed on why you should engage a consultant, follow this link to read about How to Select the Right Consultant.

CONTACT PHILLIP


Read about why you should develop a spare parts stocking policy


---
---
---
---