Back in the 1990's I worked with a CEO who was a genius at getting the best value from spare parts management consulting. His approach was simple: when a consultant provided a proposal to assist with advice he would:
Strip back the work to its bare essentials
Insist on access to the top senior talent at the firm
Minimize the use of junior staff
Compress the program into specific, short, sharp chunks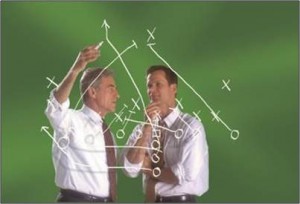 His view was that the consultants should already understand the issues so they just needed to understand his business.
He then reasoned that the best spare parts management consulting value for him is created in extracting what the consultants know in a series of focused interactions.
This approach made him very popular with shareholders and much less popular with consultants!

---
How I Apply This Approach to My Spare Parts Management Consulting
---
For me these are lessons that I have never forgotten and they form the basis of the way I design our services to clients.
For example, my Snapshot Review is a diagnostic spare parts management process audit or 'health check' that includes benchmarking your performance against our database but that typically involves just 5 days onsite.
It is the combination of tools and experience that makes this possible.
I have been delivering this service to companies all over the world for more than 15 years so I know that the process works. Check out my testimonials page.
Some companies already know their direction but want to achieve their inventory goals without having an army of consultants in their business. For these companies I provide sharp, focussed services that, as that CEO put it, 'extract what the consultant knows'.
This philosophy for delivering spare parts inventory management consulting value is evident in every program that I offer. Put simply, I show your team how do it and then support them in the execution of the tasks.
This approach ensures that all consulting time is focussed on getting your team to achieve results. This means minimum consulting input but maximum skills transfer.
In addition, my website at SparePartsKnowHow.com provides 24/7 access to online training courses and a wide range of resources – including online coaching. In a recent project with a global client some sites took up this access and some didn't. Those that did outperformed those that didn't by 300%.
I know that the CEO from my past would love these services because they get to the heart of the matter without the fluff.

CONTACT PHILLIP


Read about why you should develop a spare parts stocking policy


---
---