I can summarize my opinion about Phillip's deliverance of the objectives as simply brilliant and practical and his ability to train people is extraordinary.
Ali Abrar
Lead Support Engineer – Rotating Machinery
QAFCO

---
On-Site Spare Parts Management Training
---


Phillip provides 2 to 5 day in-house training sessions to help your team better understand spare parts management and achieve better results.



Topics can include:
Understanding Spare Parts Management
Financial Considerations
Metrics and Reporting
Policies and Procedures
Parts Identification
Best Practices
Deciding What to Stock
Spare Parts Standardization
Capital Equipment and First Time Buy
Identifying and Managing Critical Spares
Setting the Re-Order Point and Re-Order Quantity
Inventory Optimization
Managing Repairable Spares
Managing Obsolescence, End of Life, and Last Time Buy
Contact us to discuss your needs.

---
Online Spare Parts Management Training
---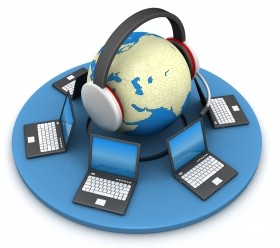 Phillip also provides both live, online instructor-led training and self-paced online training.
These instructor-led courses combine individual study of articles and videos with live online interaction with the course instructor.
This approach enables participants to study at a time that suits them while also getting the structure of scheduled class/tutorial times.
The major benefits of this approach are:
Flexibility: study the content when it suits you
Structure: scheduled class/tutorial times adds a layer of discipline to the training
Engagement: direct instructor contact enables you to clarify issues and ask questions
Access: content is available beyond the immediate class program
Cost savings: no travel and accommodation expenses
Convenience: no extended time from work
Networking: interact with, and hear from, your peers during online sessions
'Soak Time': teaching this content over weeks rather than hours gives time for participants to absorb the content.
Review ouronline training and coaching page to learn more.
For information on self-paced online trading please visit SparePartsKnowHow.com.
---
---