Inventory Optimization/Reduction
Spare Parts Management Consulting
Consultant, Author, Trainer, Speaker,
Founder, SparePartsKnowHow.com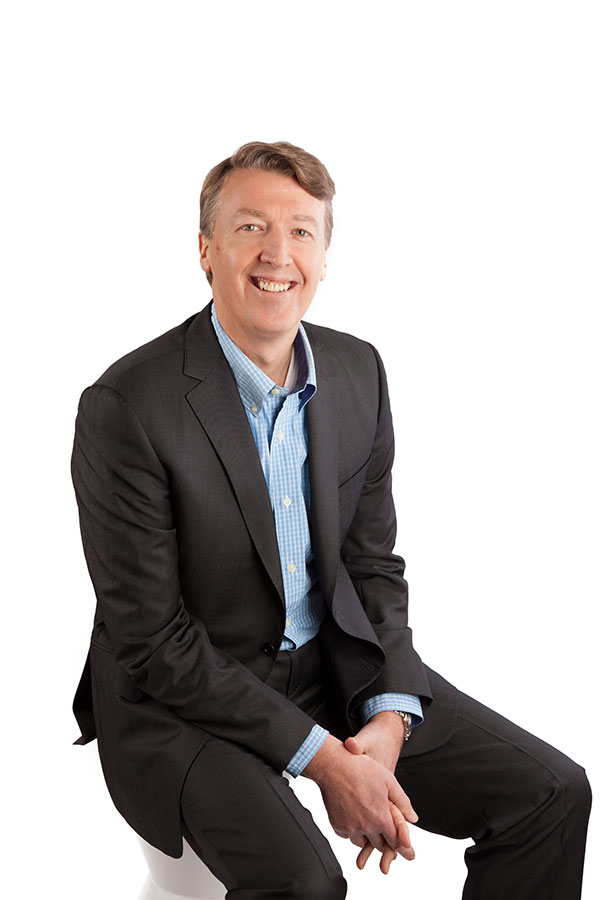 Inventory optimization/reduction programs
Spare parts management consulting
Policy development
Training courses
Professional speaker/conference chair
Phillip Slater applies his deep expertise in spare parts inventory optimization to help asset intensive companies achieve significant savings in spare parts inventories and procurement spend, while delivering superior operational and inventory management results. (Click here for testimonials.)





Phillip has helped more than 500 companies:
In a wide range of industries…
…in 35 countries..
…with more than 1,300 storerooms…
…holding more than $8.3bn of inventory.
The Problem with Spare Parts Inventory
The major problem with spare parts inventory is that if you don't do anything, the situation just gets worse. Inventory levels continue to build. You continue to have stock outs that impact operational performance. And obsolete inventory just grows and grows.

Phillip's work covers all the major issues:
excess inventory
poor availability
critical spares
working capital reduction
inventory optimization
inventory accuracy
slow moving inventory
obsolete inventory
managing repairable items

If you would like a discussion on how to achieve your spare parts management goals then please contact us, tell us who you are and what your problem is and, if appropriate, we can set up a call.


---
What is Wrong With the Traditional Approach to Spare Parts Management?
---
For asset-intensive organizations the traditional approach to spare parts management is flawed because they rely on retail and manufacturing inventory management techniques.
As a result their experience with spare parts inventory is that reduction and optimization efforts are either short-lived or stall completely.
This happens even when they have expensive ERP software and/or have purchased similarly expensive, so-called, optimization software.
The main reasons for this is that they have:
Not identified the real issues that limit and constrain their progress
Not trained their team in the specifics of spare parts management, which is different from regular inventory management
Not modified their spare parts management policies to deliver sustainable results (or they don't even have relevant policies!)
Lasting success requires that these issues be addressed.

---
Phillip Can Help You Achieve Significant Working Capital and Procurement Savings
---
As a
spare parts inventory management specialist
Phillip helps people in asset-intensive industries achieve significant and lasting results in spare parts inventory reduction.
On average, Phillip's programs achieve a 37% reduction in spare parts inventory.
What would this be worth in your organization?
Phillip can help you achieve extraordinary results through a combination of my direct expertise, application of specialized diagnostic tools, training your team, developing strategies and management policies, and coaching your team in the execution of an agreed plan.
Phillip provides tailored programs that target your company's issues and resolve your problems with spare parts inventory management:
Structured Spare Parts Management Reviews
Spare Parts Inventory Reduction & Optimization Programs
---
Why Phillip's Approach Works
---
Phillip's approach works for three reasons:
Your team members learn new skills and take ownership of the actions.
Phillip is a spare parts specialist – not a generic inventory consultant
Phillip's solutions are systemic, actionable, timely and measured.
In his career Phillip has helped companies apply the Inventory Cash Release® Process to achieve outstanding and lasting results in spare parts management and optimization – reducing costs and increasing spare parts availability.
Learn more >>>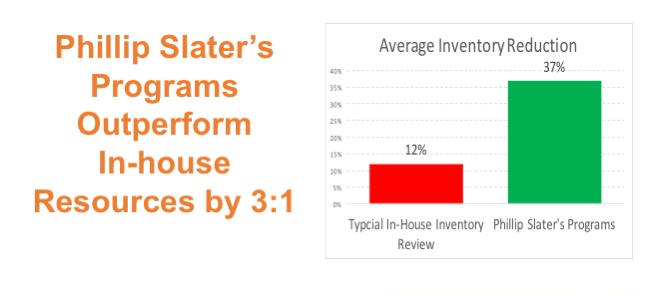 Whether or not you already use software optimization tools, or have previously worked through a program of spare parts inventory optimization, engaging Phillip to help you apply the Inventory Cash Release® Process will help you to achieve greater savings and sustainable results.
The data is clear: Phillip Slater outperforms other resources by a factor of 3:1

---