Subject Area: Inventory Management Consulting, Training, & Referrals

---
Consulting and Advisory
---
One-to-One Spare Parts Inventory Management Consulting
---
This program is for companies that are seeking coaching and expert input over a period of time to help guide their team on implementing and executing the required changes to their spare parts management systems.
This program involves:
12 x 1hr online sessions (Zoom, GoTo, MSTeams, or Skype)
Unlimited email support
Time Frame: 12 months
Investment: US$12,000.
---
A Roadmap for Spare Parts Management Improvement
---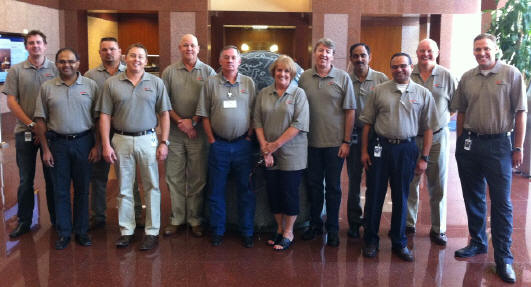 A Snapshot Review is a spare parts management health check that will deliver a roadmap to improve your spare parts management outcomes.
Read more about the Snapshot Review

---
Spare Parts Inventory Reduction & Optimization Programs
---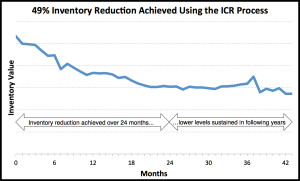 Our Inventory Reduction and Optimization programs are action oriented.
This is not just training or an inventory management consulting program, it is a project aimed at delivering a specific outcome: an operationally sustainable inventory reduction.

Read more about Spare Parts Inventory Reduction & Optimization Programs

---
Training
---
Online Group Training
---
This is an online training service that will focus on your specific issues and concerns.
Key points
Pre-training session to discuss your specific needs
Development of a tailored training program aimed at addressing those needs
Presentation of 4 x 90 minute, webinar style training sessions
Each session to include a 30 Minute Q&A
Training for up to 10 of your team members
Training available anywhere with an internet connection
Trainees do not need to all be in the same place
Delivery via our GoTo platform account
Your Investment: US$12,000.
---
Online Individual Training
---

The Pro Level Program at SparePartsKnowHow.com gives you access to all of my online content.
This membership will equip you with the know-how and skills to effectively optimize and manage all aspects of your spare parts inventory, while shortening your learning curve through structured training, online support, and online resources.
The training is available 24/7.
You choose what you study and when.
Cost-effective and convenient.
Your Investment: US$1,990.
Visit SparePartsKnowHow.com to learn more.

---
Network Referrals
---
Are you looking for other services or software to help solve your spare parts inventory problems?
---
Let me introduce you to my Trusted Network.
Learn more about my Network Referrals.
This is a free service, I am happy to help.


---
Looking for Something Else?
---

If you have something else in mind, other than the services outlined above, feel free to contact us.