Practical Solutions. Measurable Results
Founder, SparePartsKnowHow.com
Spare Parts Inventory Management Specialist
Advisor to over 500 leading companies world-wide, carrying +$10bn in spare parts inventory
35 years' experience, working with people in 38 countries
Author 9 books, including the #1 spare parts management book at Amazon.com
Newsletter read by +5,000 people in 120 countries
LinkedIn audience of +11,000
Published +250 times in magazines around the world
Presented at +70 conferences and industry events
Approved training partner of the Reliability and Maintainability Center at the University of Tennessee, Knoxville
"Kim Rothwell" Leadership in Logistics Education Award winner
CV Magazine Business Innovator Award winner
Phillip Slater has worked in a wide range of industries, including:
Oil and Gas
Manufacturing
Mining
Pharmaceuticals
Paper
Smelting
Steel
Petrochemicals
Utilities
Parts Wholesaling
Transport
Phillip has a mechanical engineering degree from The University of New South Wales and a maintenance degree from Monash University.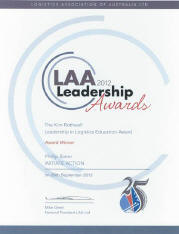 Leadership in Logistics Education Award.
In addition, Phillip is the Founder of the online training and resources website at SparePartsKnowHow.com.
Phillip's clients are happy to provide testimonials based on the quality of superior results that he delivers.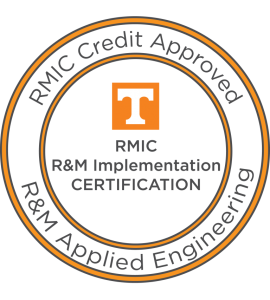 SparePartsKnowHow.com is an approved training partner
with the Reliability and Maintainability Center at the University of Tennessee, Knoxville.

Phillip lead the Spare Parts Inventory Management Certificate program at Kansas University.
---
Phillip Slater: Selected Career Highlights
---
Books Authored by Phillip Slater:
Spare Parts Inventory Management (2016)
The Optimization Trap (2012)
Smart Inventory Solutions, Second Edition (2010)
A New Strategy for Continuous Improvement (2007)
Smart Inventory Solutions (2007)
Sustainable Cost Reduction (2004)
Sustainable Inventory Reduction (2004)
Generating Risk Free Cash (2003)
Templates, Tables and Checklists (2003)
Contributor to:
Reliable Maintenance Planning, Estimating and Scheduling (2014)
Things to Think About and Do (2010, 2011)
Maintenance Benchmarking and Best Practice (2006)
Articles published in:
The Asset Management and Maintenance Journal (Aust)
Australian Financial Review
The Bangkok Post (Thailand)
Business Essentials (Aust)
Business Review Weekly (Aust)
CEO Online (Aust)
CFO Magazine (Aust)
Engineering Maintenance Solutions (UK)
Inbound Logistics (USA)
Industrial Maintenance & Plant Operations (USA)
International Facilities Management (USA)
The Daily Advertiser (Aust)
Maintenance Journal (Aust)
Maintenance Online (UK)
M&E Magazine (UK)
My Business Magazine (Aust)
National Provisioner (USA)
National Business Focus (Aust)
Paper, Film and Foil (USA)
Plant Engineering (USA)
RAMS Asia (Singapore)
Reliable Plant Magazine (USA)
Reliability Magazine (USA)
Reliability Web (USA)
Supply Chain Magazine (Aust)
Tobacco Reporter (USA)
Uptime Magazine (USA)
U of Tennessee, RMC Newsletter (USA)
---
Qualifications and Associations
---
Bachelor of Engineering (Hons), UNSW
Grad Dip Maintenance Management, Monash University
Financial Management Cert. – Australian Institute of Management
Asset Management Council – Committee Member 2011, 2012
Fellow, Australian Institute of Company Directors 2011- 2020
---
Selected Conferences, Papers, and Associations
---
MRO for Procurement – 2018 (Aust)
Australasian Oil and Gas Conference – 2014 (Aust)
APICS – 2011, 2010 (x3), 2009 (x4), 2008 (x2), 2007 (x3), 2006 (x2) (Aust)
Asset Management Council – 2013, 2012, 2011, 2010 (x2), 2009, 2007, 2006, 2005 (Aust)
Australian Institute of Management – 2007 (Aust)
Category Management Forum – 2013 (Aust)
Chartered Institute of Purchasing and Supply Conference (CIPSA) – 2012 (Aust)
Customer Service Summit – 1996 (Aust)
CW-IMC – 2010 (Malaysia)
EuroMaintenance – 2010 (Italy)
International Conference of Maintenance Societies – 2007, 2009 (Aust)
International Maintenance Conference – 2010, 2009, 2008, 2005 (USA)
International Packaging Conference – 1995 (Aust)
Maintenance and Parts Solutions (MAPS) – Keynote 2015 (USA)
Monash University Guest Lecturer – 2006 (Aust)
MRO Spare Parts Optimization Conference – 2017 (Aust)
Procurement and Supply Australasia – 2015 (Aust)
Reliability Centred Maintenance Conference – 2009 (USA)
Reliability Web Social Media Forum – 2011 (USA)
Rotating Equipment Conference – Keynote 2015 (Aust)
Strategic Industry Round Table – 2011, 2010 (x2), 2009, 2008 (Aust)
Society of CPAs – 2005, 2006, 2007 (Aust)
World Congress on EAM – 2006 (Aust)
---
---
---
---