Subject Area: Inventory Management Training
---
Inventory Management Training for Groups and Teams
---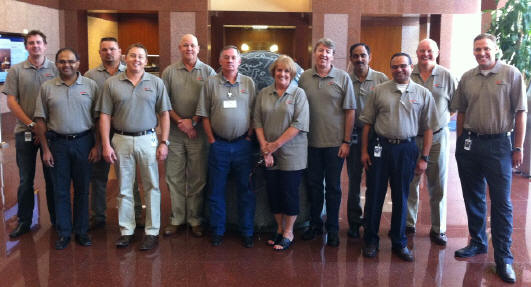 Group training is often a key part of developing sustainable improvements in spare parts inventory management.
It is important to get everyone 'singing from the same song sheet'!
My online training service can be tailored to focus on your specific issues and concerns or we can go ahead with a 'company only' version of our Boot Camp.
Either way, here are the key points to consider:
Pre-training session to discuss your specific needs
Development of a tailored training program aimed at addressing those needs
Presentation of 4 x 90 minute, interactive, online style training sessions, typically one session per week.
Each session to include a 30 Minute Q&A
Each weekly module is complemented by a combination of reading, videos, and exercises. The participants are expected to review this content before each weekly online session. The online session then operates as a tutorial to reinforce the lessons and answer all questions.
Training for up to 10 of your team members
Training available anywhere with an internet connection
Trainees do not need to all be in the same place
Delivery via our GoTo platform account
Your Investment: From US$12,500.
---
Training for Individuals
---

With demanding jobs individuals need a way to complete training at a time and pace that suits them.
The Pro Level Program at my website, SparePartsKnowHow.com, provides just that.
People who join this program can complete our Advanced Spare Parts Management Certificate plus they get access to all of my online content. That's a complete library of hundreds of videos, articles, and podcasts.
This membership will equip you with the know-how and skills to effectively optimize and manage all aspects of your spare parts inventory, while shortening your learning curve through structured training, online support, and online resources.
The training is available 24/7.
You choose what you study and when.
Cost-effective and convenient.
Your Investment: US$1,990.
Visit SparePartsKnowHow.com to learn more.


---
Looking for Something Else Related to Inventory Management Training?
---

If you have something else in mind, other than the services outlined above, feel free to contact us.