Engaging a consultant can be a risky activity. Engaging the wrong consultant might be a 'career limiting' move. Engaging the right consultant might result in successful project, promotion, and be a career defining move. But how do you choose the right consultant?
Here are 3 questions to ask that will help you choose the right consultant every time.

---
1. Does the Consultant Have the Skills Promised?
---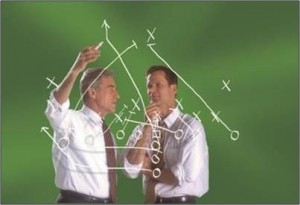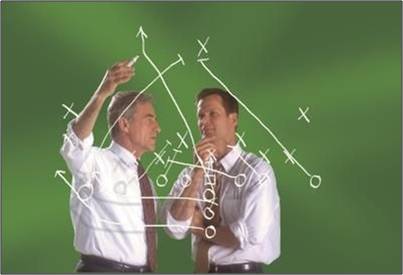 All consultants are not equal, there are good ones and bad ones. Of course, some have more experience than others but what you really need to check is: does the consultant have the experience that they claim?
Unfortunately, some consultants have been known to 'stretch' their skill base to be whatever the client asks for.
This means that, in the field of spare parts inventory management, you will find some people who are maintenance experts or supply chain experts who claim to be spare parts management experts because they have been peripherally involved in spare parts management at some point in time.
This is also very prevalent with software implementation where software vendors claim to be spare parts subject matter experts because they sell and install inventory related software.
This situation is very dangerous for your project because spare parts inventory management is different to managing other inventories. If you want to test your spare parts management consultant, ask them to explain why spare parts are different.
One of the old jokes about consulting is that 'you only need to stay one page ahead of the client' – meaning that if you were working from a book, being 'one page ahead' results in you knowing things before the client does.
However, that doesn't make you an expert. This is particularly prevalent with large consulting firms who will often bring in a genuine subject matter expert when selling and then bring in the junior team when executing.
Fortunately, the Internet makes it easy for you to check on an individual's expertise.
You don't need to rely on the bio provided by the consultant, check their LinkedIn profile and see what they tell the rest of the world. See how many recommendations they have on LinkedIn and what those people say. Does it relate directly to the work you are thinking about engaging them in? You can even email these referees directly via LinkedIn and get their feedback without going through the consultant you are investigating.
Here is a link to Phillip Slater's LinkedIn profile.

---
2. Is the Consultant Motivated to Deliver Value?
---
In this case, motivated doesn't necessarily mean that they link their payment to performance. In our experience many companies ask for this but then don't go ahead when they realize that performance pay will cost them more.
What we mean here is, does the consultant actually have a track record of delivering value?
Being motivated to deliver value is a frame of mind that you should be looking for. This is most evident if the consultant is prepared to talk about results rather than just process. And here we mean results as in dollars and cents delivered for clients.
Often you will find consultants claim results that were identified, and sometimes that is all the client asks for, but any spare parts inventory management consultant worth engaging should have a personal track record of delivering value through achieving actual savings that are consistently held over a long period of time.
And watch out for consultants who spend their time quoting statistics such as 'research shows that only X% of inventory moves in any one year' or 'Y% of purchases are wasted'.
This is a technique used by sales people to try and demonstrate know-how without actually having any.
If anyone uses this technique with you, ask them about the origin of the research and then ask them why they think this is an important statistic in your specific circumstance. Mostly these statistics are generalist findings that have no relevance to specific situations.
Here is a link to Phillip Slater's track record.

---
3. Will the Consultant be 'a Part of' Your Team or 'Apart From' Your Team?
---
There are some consultants that think that consulting is all about knowing the theory.
But that misses the point that consulting is really about knowing how to apply the relevant theory in a real-life and practical situation. And that means working with your team to drive results.
There are plenty of smart individuals who can independently review and analyse your situation based on theory – that's how most software packages work. This can be done without the involvement of your team and this is fine if you want a theoretical analysis.
However, working as a part of your team doesn't mean giving up independence, it does mean understanding the practicalities of your specific situation.
It means ensuring that the consultant will seek to understand your culture. It means that the consultant will not paralyse your business but work flexibly with your business.
One of the issues with most consulting is that the investment you make is based on a daily rate and an estimate of days to do the work. This is how many consulting firms work because it helps them to manage their labor capacity – it has nothing to do with your goals.
The reality is that in this situation your team and the consulting team work with different goals.
Yes, they both want to have a successful project but the consultant's definition of success will be to reach the result within X number of labor hours.
Whereas your goal, typically, will be to reach the result by a certain date.
This difference is subtle but important because it means that the consultant will focus their energy on activity and not outcomes. Your interest is in outcomes.
Finally, you need to be sure that the consultant is prepared to make your project their prime focus and they are not just using your project as a way of 'filling capacity'.
There is nothing worse than starting a project full of anticipation and then experiencing delays because the consultant is working elsewhere. That is the very definition of being apart from your team!
Our approach is to provide a fixed fee structure for projects as this provides you with certainty for budgeting and ensures that the focus is on outcomes rather than activity.

CONTACT PHILLIP


Read about why you should develop a spare parts stocking policy


---
---
---
---